In this new post Covid world small businesses are realizing the necessity of creating an online presence. For most this means hiring a web designer to get the pages up and running, but it's not as simple as just that…unless you are in a position to hire a professional site manager (and really it's more affordable than you might think) there are some other steps you will have to take once your new site is launched.
A good website takes work…and attention!
So, what should you be doing after your new site is up and running?
The single most important thing you can do for your business is to make sure that your website is growing, that folks can find it, and that it is relevant and up to date.
Here is a list of a few things to help you do that…
#1. SET UP GOOGLE ANALYTICS FOR YOUR SITE.
Google Analytics is a customer behavior-tracking service that you can use to see what pages are getting the most visits, what keywords related to your market you should be targeting, 'visitor bounce rates,' and more. All successful business owners use customer data to figure out what products to offer, your website data will help you understand who your customer is and what they are looking for so that you can make sound business decisions.
#2. START BLOGGING (BUT YOU HAVE TO BE WILLING TO COMMIT).
Your blog has to be thought of as the "company pet"…it needs to be fed and given lots of attention. Customers engage with companies that are relevant and engaged and they will gravitate towards experts who are animated, knowledgeable, and responsive to questions and specific needs… they will avoid people who seem checked out or lifeless. Blogging and/or consistently developing new articles related to your products or services is how you signal that you're alive and responsive to customer needs. And actually, Google tends to rank sites better when they're being updated and expanded on a regular basis.
So, only blog if you're committed to carrying on with it. Nothing is sadder than a dead blog that hasn't been updated in years. In fact, a stale blog is worse than no blog at all, because it makes it appear that you are disengaged from your business.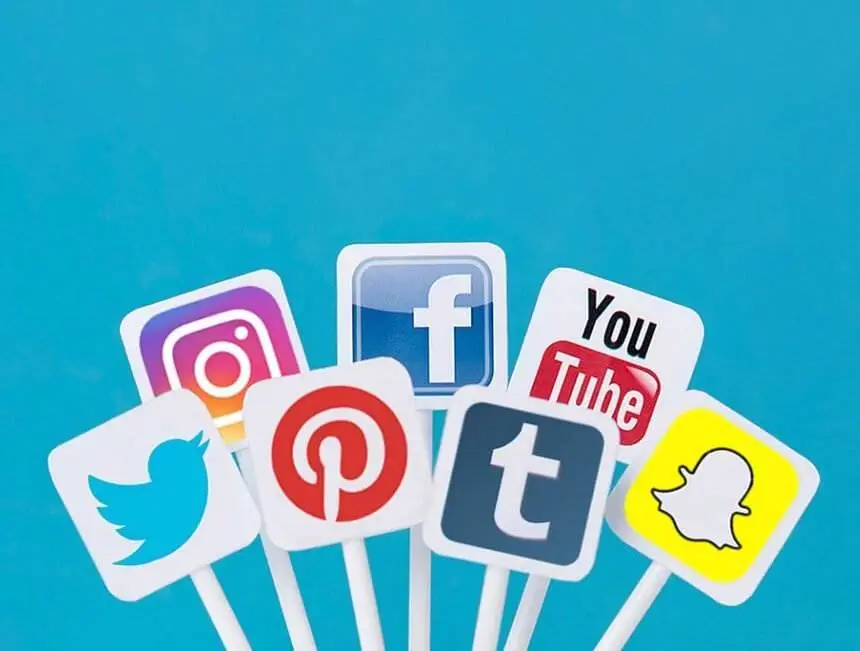 #3. PUSH YOUR CONTENT–AND YOURSELF–ON SOCIAL MEDIA.
Social media is a natural fit for an active website, you can use these platforms to drive traffic to your website. When working with social media, think outside the box. Along with pushing information out through your posts, join relevant groups and chime in as an expert in your field. Don't be pushy about it or you will get ignored or even banned, just be helpful and accurate and post links to your content when it's relevant to the discussion.
#4. TURN SITE VISITORS INTO NEWSLETTER SUBSCRIBERS.
If your content is informative and helpful, people will want more of it. Create a weekly or monthly email newsletter in order to build an email list. Despite the fact that email is positively ancient compared to the far more eye-catching modern social networks, email marketing works. Don't ignore it. But make sure that there is a good balance between marketing (new products, discount codes, etc.) and actual content.
And don't forget to set up a way for people to unsubscribe from your newsletters. In the United States, the CAN-SPAM Act of 2003 requires that subscriber-based emails provide an unsubscribe option. Many other countries now have similar regulations regarding bulk emailing.
#5. LEVERAGE YOUR EXISTING VISITORS AND CUSTOMERS TO GET REVIEWS ONLINE, WHICH WILL FURTHER INCREASE VISIBILITY.
We are very, very well aware of the fact that dealing with Yelp is a pain. But at the moment, they're a necessary evil. Also, they aren't the only major online review site. At the moment, customers can leave reviews for businesses on Google, Facebook, TripAdvisor, Angie's List, YP, and more.
Reviews are an excellent way to generate attention. Positive word of mouth is a GOOD thing, and there is the added bonus of those sites using tags on their websites that allow Google to show business ratings directly in Google search results.
Don't bribe your customers to leave reviews, as that violates the terms of service of just about every review site on the planet. But gently remind your faithful customers now and again that leaving a positive review is a good way to ensure that your business will still be around in the future.
When you have successfully done all of the above for a while, as a natural consequence you'll be presented with more opportunities to further expand your business's visibility. Always seize those opportunities and leverage them to their fullest potential. As long as you keep the pedal to the floorboards, you'll have the pleasure of watching your business grow and mature, and have the satisfaction that your success is due to the effort you've invested into your online marketing strategies.